Geology – Mine Planning - Surveying
About us
---
Who We Are
Established in 1991 as SST Ingenieurgesellschaft mbH, as an independent company, it now employs mining, geology and survey professionals working internationally in more than 30 countries worldwide. SST Mining Consultants provides professional consultancy services to the mining sector since more than 25 years. For mining projects, we offer services from exploration to mine closure.
Our specialists are leaders in fields such as due diligence, technical studies, mine waste and water management, permitting, and mine rehabilitation. In addition there is a close collaboration with universities, administrative institutions and other consulting institutions
SST History
Being totally independent, SST started as a spin-off from RWTH Aachen University. The company was founded in 1991 by Mining Professor Rolf Dieter Stoll, Dr.-Ing. Fritz Schwarzkopp and Prof. Dr.-Ing. Walter Thiels. In 1993 Mining Engineer Axel Emons joined the company as shareholder and third CEO.
In 2019 Senior Mining Engineer Martin Buschmann and Senior Geologist Dietmar Quante joined as managing directors and shareholders to guarantee continuity for the future especially in services and client relation.
Axel Emons
Shareholder
Mining engineer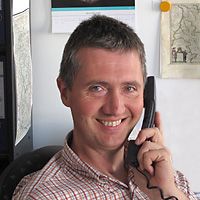 Martin Buschmann
Shareholder
Mining engineer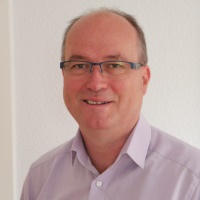 Dietmar Quante
Shareholder
Geologist